Body Mapping
Body Mapping
concept, process & setting
All photography provided by Man Yi Tsang & Annette Schwalbe
Body Mapping
A body map can be seen as a means to record and view the sensation, feelings and thoughts inside your body & mind. It is like a landscape of oneself.
Your body map illustrates a story that your body is trying to tell you.
Idea of Body Mapping
Body Mapping is a creative process of exploring different aspects about you.


It can map out ideas of what is happening within your body (like tension, pain, comfort or discomfort) and how your surrounding environment is affecting you.


The journey of exploring your Body Map will be supported by different ways of connecting to your body. Through enhancing your embodied awareness, less conscious feelings and thoughts will be brought to the awareness.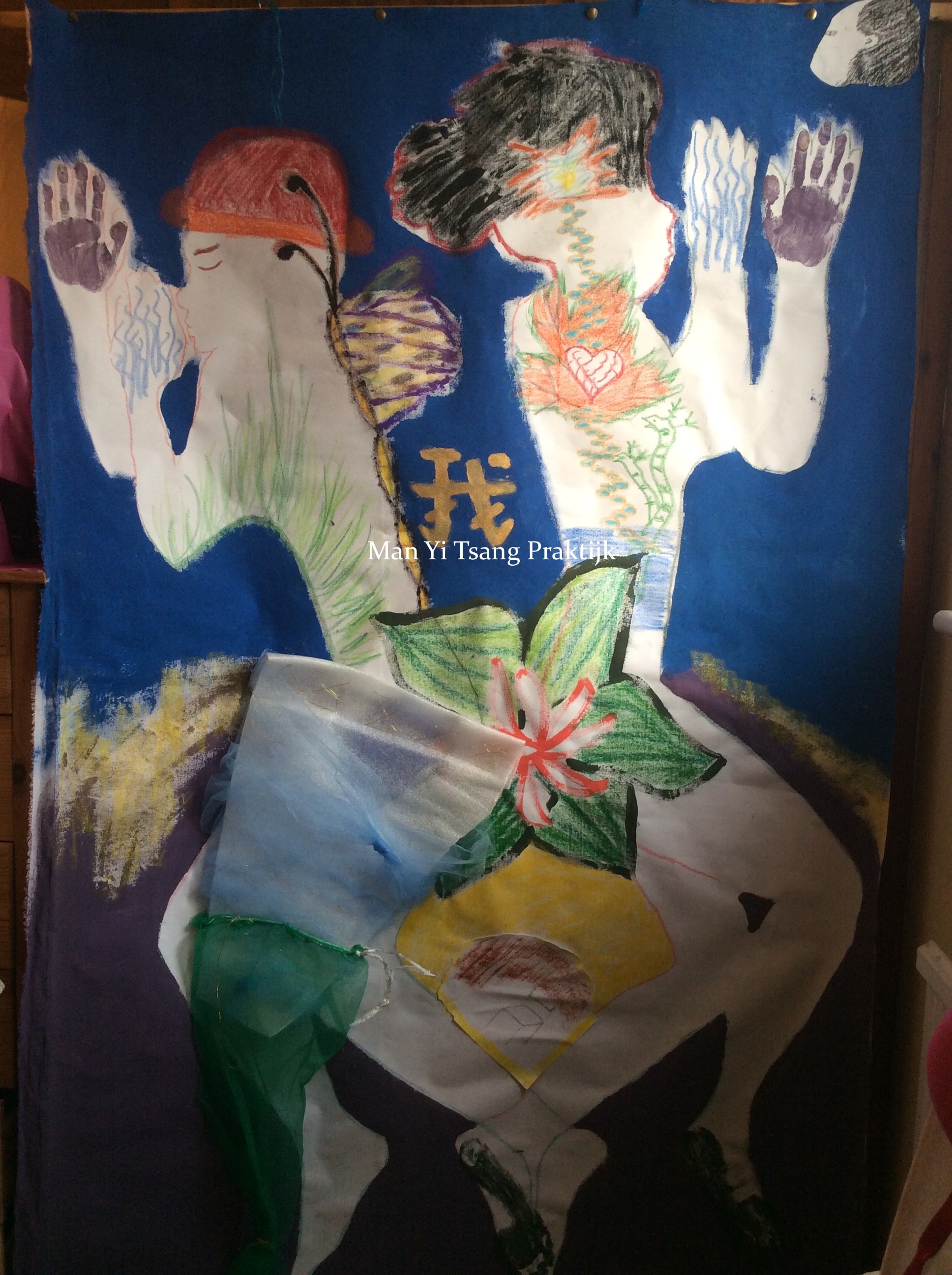 A story of an exploration in the gradually changes and development within oneself.
A story of transition in life
changes … lost … holding on … letting go …
Process & Setting of creating a Body Map
During a Body Mapping Workshop, your real scale body outline will be drawn on a canvas (1.5m x 2m).
You will be guided to visualise & capture your sensation, feelings & thoughts onto your body outline. Drawing, painting, movement activities and embodied mindfulness will be used to reconnect to your body & mind and support the process of creating your body map.
A Body Mapping Workshop is usually on group setting with 4 - 6 participants. Depending on the abilities and needs of different individual, one-to-one workshop can be provided. The length of a workshop is also depending on the abilities and needs of different individual. The entire process of creating a body map usually takes 12 hours.
Is Body Mapping for you?
If you are interested in the following aspects, Body Mapping Workshop could be something for you.
creative process
connecting to your body & mind
exploring and/or finding your identity
looking for a safe space to express yourself
curious about creating your own story
Please contact my.tsang.dmp@gmail.com for inquiry.